The older, the better. Vintage items are hot! Are you curious about what vintage items are worth money in 2023? Whether you have old items stored away or love searching for hidden treasures at flea markets and thrift stores, this article will give you an idea of what to look for.
From clothing and electronics to collectibles and toys, there is a wide variety of items that can hold significant value. Let's dive in!
Vintage Clothing and Apparel
Vintage fashion is still trending, and buyers are looking for authentic vintage pieces from the '60s, '70s, '80s, '90s, and even early 2000s (yes, that's vintage now).

To learn how to find and date vintage clothing, check out the article A Reseller's Guide to Vintage Fashion.
With fast-fashion companies mass-producing vintage-inspired clothing, shoppers want the real thing; and they're willing to pay up for it! Selling vintage can be extremely lucrative, and vintage clothing is accessible at most thrift stores.
Reseller Tip: Keep an eye out for ILGWU union labels, which indicate the piece was made between 1940 and 1980.
The most valuable vintage clothing items include vintage designer pieces, handbags, leather jackets, and wedding dresses.
Some top-selling Vintage BOLO brands include
Levi's, Harley Davidson, Disney, Nike, Adidas, and Ralph Lauren.
Reseller Tip: If you're selling vintage clothing that is of a well-known brand, use the brand. If the brand is uncommon, use "Vintage" or "American Vintage" as the brand to attract more buyers.

Vintage Electronics & Media
Vintage electronics can be worth a lot to collectors, and some of the most valuable items include game boys, early Nintendo video games, typewriters, rotary phones, original Apple devices, handheld electronic games, and cameras.
Did you know that Nintendo 64 and Nintendo DS consoles and games are highly valuable to collectors?
Vintage point-and-shoot digital cameras have become a popular purchase among millennials and Gen Z due to their unique aesthetics and the desire for tangible photographs in a digital world. Many people are drawn to the retro look and feel of these cameras, which provide a distinct, grainy quality to photos that cannot be replicated by modern digital cameras.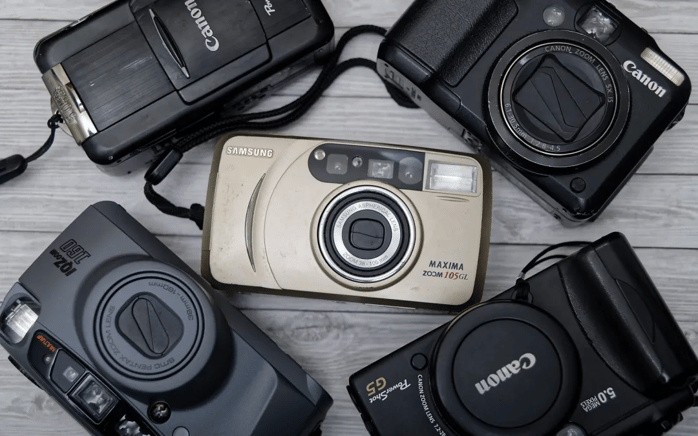 These retro cameras can be found at a variety of online marketplaces, such as eBay, Etsy, and Depop.
Many sellers have even started specializing in vintage cameras, creating curated collections of unique and hard-to-find models. Prices can range from a few hundred to a few thousand dollars, depending on the rarity and condition of the camera.
Reseller Tip: If the electronic works, even better. But even if it does not work, that does not mean it is valueless. Some collectors seek vintage electronics for parts or even for home decor!
Items like old computers, typewriters, and record players have also been in high demand among collectors and enthusiasts alike.
For example, a vintage Apple II computer sold for $10,000 at a recent auction, while a 1960s Smith-Corona Sterling typewriter sold for over $2,000 on eBay. Record players from the 1970s and 80s can also fetch a pretty penny, with some models selling for over $1,000. 🤯
Similarly, vinyl records can hold immense value, with some selling for thousands of dollars. Some of the most valuable vintage electronic brands include Nintendo, Sony Walkman, Apple iPod, and Apple iPhone.
While some old electronics are virtually worthless, others might yield a small fortune! It's easy to check the value of these items using online price checkers tools like eBay or SellHound.
Vintage Collectibles
Vintage collectibles can range from sports memorabilia to porcelain dolls and everything in between!
Trading cards, particularly baseball cards from the late 1800s, can hold immense value and are highly sought after.


Other collectibles that can be valuable include sports memorabilia, Christmas decor, depression glass, tools, signs, and art related to cars, sports, companies, alcohol, and pop culture.
Reseller Tip: If you ever encounter Pyrex with a retro, colorful, floral pattern: look it up. You may be holding hundreds of dollars!
Fun Fact: Vintage Pyrex items from the mid-20th century are often highly sought after by collectors and can sell for hundreds or even thousands of dollars, especially if they are in good condition and have a rare or unique pattern.
Vintage collectibles are items that are valued for their age, rarity, and historical significance. One popular category of vintage collectibles is sports memorabilia, which encompasses a wide range of items related to sports and athletes. Keep an eye out for all things sports including
Autographed items

Game-worn jerseys

Championship rings

Trading Cards

Team Decor and Accessories
Check out this blog for a list of specific pieces sure to rake in some cash: Best Comics and Collectibles to Sell on eBay

Vintage Toys & Games
Vintage toys and games can be highly collectibl due to their nostalgic value and serious collector audience.
Some vintage BOLO brands for toys include Hot Wheels, Barbies, Cabbage Patch dolls, Super Hero figurines, Star Wars figurines, Polly Pockets, My Little Pony, and Mr. Potato Head.
Did you know that almost anything with Mickey Mouse is a good seller- especially if it is vintage?
Old tin toys, model trains, and action figures from the 60s and 70s are particularly sought after, with some rare pieces selling for tens of thousands of dollars. You won't believe some of these sales stats:
A rare 1969 Hot Wheels Beach Bomb toy sold for $72,000 at a recent auction, while a vintage Barbie doll from the 1950s sold for over $20,000! 🤩 🤯
Early edition board games are also highly collectible, with some selling for thousands of dollars.
Vintage Star Wars action figures are also highly collectible, with some rare pieces selling for over $10,000.
Did you know that most Beanie Babies hold little-to-no value? It is suspected that some of the astronomical sale prices are actually indicative of "money washing" or criminal activity on eBay.
If you're interested in reselling vintage toys, it's important to do your research and seek out rare and unique pieces that will appeal to collectors. Also, keep an eye out for these pieces during yard or estate sales; owners might not realize how much they are worth!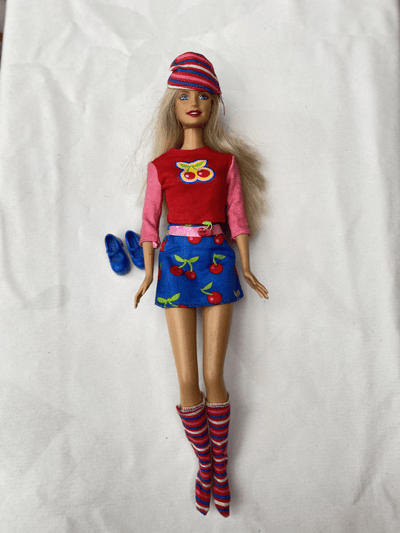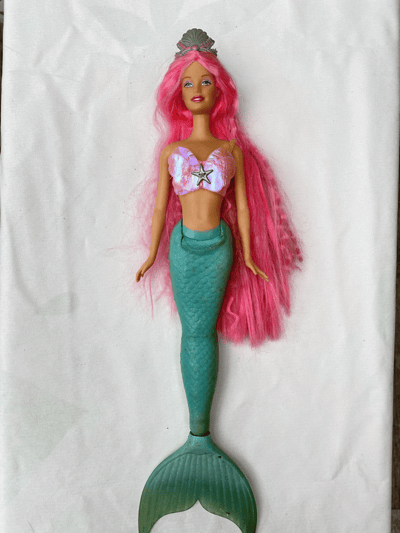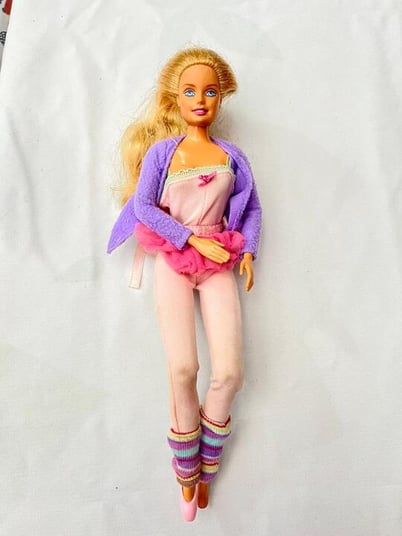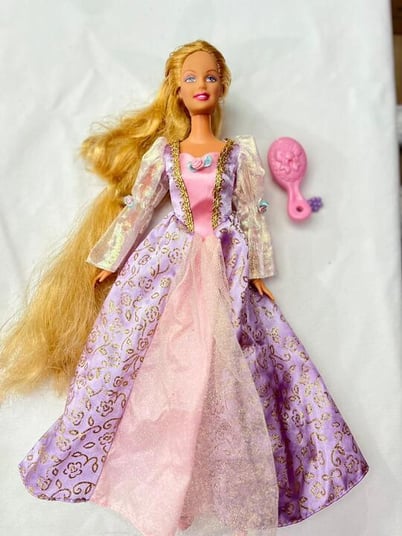 Photos courtesy of seller, Valeria
Reseller Spotlight: "I'm thrilled to say that I'm about to close my first reselling negotiation for my childhood Barbie collection of almost 100 dolls from the 90s. By organizing them, doing some research, and taking photos, I was able to determine fair prices through sites like eBay and other online marketplaces." - Valeria
Miscellaneous Valuable Vintage Items
Other items worth mentioning include vintage coins, comic books, and first-edition books and magazines, including cookbooks.
If you're interested in reselling vintage books and magazines, it's important to be knowledgeable about different authors, genres, and historical significance in order to identify valuable pieces.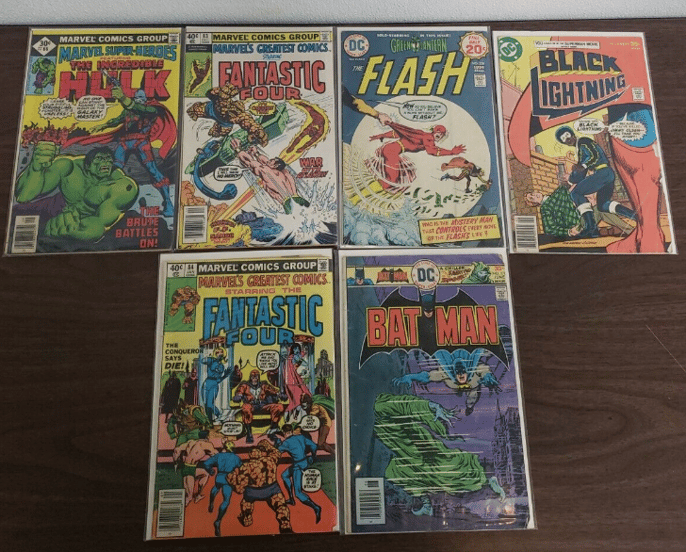 Reseller Tip: With the Google Photos app, you can search the web by image. Next time you're out thrifting and something looks valuable, you can quickly snap a picture to find comps!
Where to Sell Vintage Clothing and Items
Did you know that with Vendoo, you can crosslist to all of these marketplaces with just a few clicks? What are you waiting for, crosslist your vintage items everywhere to maximize your exposure and profit!
Check out: 10 Great Marketplaces Every Reseller Should Consider
Go check your attic! There might be thousands of dollars in old items that you forgot you had lying around!
Don't forget that there are tons of valuable vintage items sitting at flea markets and thrift stores, too! With some research and a bit of luck, you might just find a vintage item worth a small fortune.
Do you sell vintage items? Tell us about your best sale!