It's every reseller's dream to find that one precious gem that brings in the big bucks. The thrill of the hunt is what keeps many of us going thrifting, garage sale flipping, and estate sale shopping week after week. That dream came true for Pearl, a young reseller who took a chance on a random pile of denim she caught sight of during an estate sale in her area. You won't believe her incredible story, and maybe it will be the inspiration you need to keep growing your own business.
Meet Pearl, A Young Reseller Who Isn't Afraid To Take A Risk Or Two
In the spring of 2020, Pearl was a senior in college when the COVID-19 pandemic and subsequent lockdown began. She had spent a good deal of time shopping online for clothing, which is how she found Depop and Poshmark. After a while, as her closet started to overflow, she decided to try her hand at selling some items on these platforms as well. With the help of great resellers who share their experiences on YouTube, she was able to start making sales right out of the gate!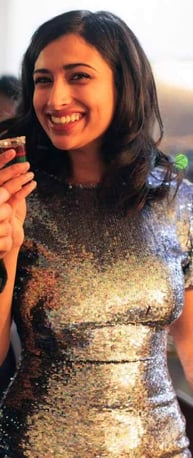 Fast forward a few years, in April of 2022, Pearl found herself unhappy with her first post-college job, living for the hours she could spend reselling on the side. Then it occurred to her that the money she made reselling had become equal to that of her full-time job. As a young adult, this seemed like the perfect time to take a gamble and start her own small business. So she went all-in and became a full-time reseller out of her Salt Lake City home at just 23 years old.
Today, she is using Vendoo to crosslist her inventory to several marketplaces, including Depop, Poshmark, Mercari, Tradesy, Grailed, Facebook Marketplace, and eBay.
Turning $5 Into Over $1,000 In Just 24 Hours With Vintage Jeans
One of the ways Pearl likes to source new inventory is by going to local estate sales. She has gotten to know the main estate sale companies in her area and knows which ones have reasonable prices and where she might find the best items. Her favorite times to go to estate sales are either right when they start so you can find the most valuable items or at the very end on the last day when items are typically priced at their lowest.
One day, Pearl was running late to an estate sale and felt she had already missed that early-bird window, but decided to make the most of it. On her way into the house, she passed through the garage and saw a pile of denim in the corner. Jeans can be a good steady seller so decided to take a glance through the pile. On top, she saw some orange tag Levis and some Wranglers, but when she moved towards the middle of the pile, she couldn't believe her eyes.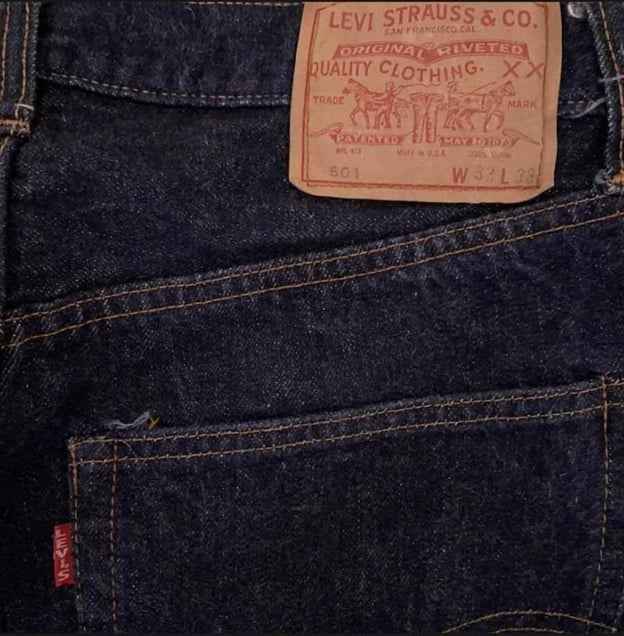 Now, Pearl didn't think of herself as an expert in vintage denim, but she certainly recognized a pair of "big E" Levi's selvage jeans when she saw them. She was excited but thought surely these were not the "holy grail" of vintage jeans she had seen on so many YouTube videos. Since the jeans were only $5 a pair, she decided to take that risk.
To date and value these jeans, she used a variety of online sources, reseller crowdsourcing of ideas, and even talked to some local vintage sellers she knew. It turned out that these were, in fact, valuable vintage Levi's jeans from the late 1960s.
Some knowledgeable sellers told her to start a bit lower in price due to a small flaw at one of the ankles, but others told her to aim big and list the jeans for around $1,500 to see what offers she got. She listed them on eBay for this price, but her eagerness and anxiety over having such a valuable item in her inventory led her to continue to talk to local vintage dealers in her area.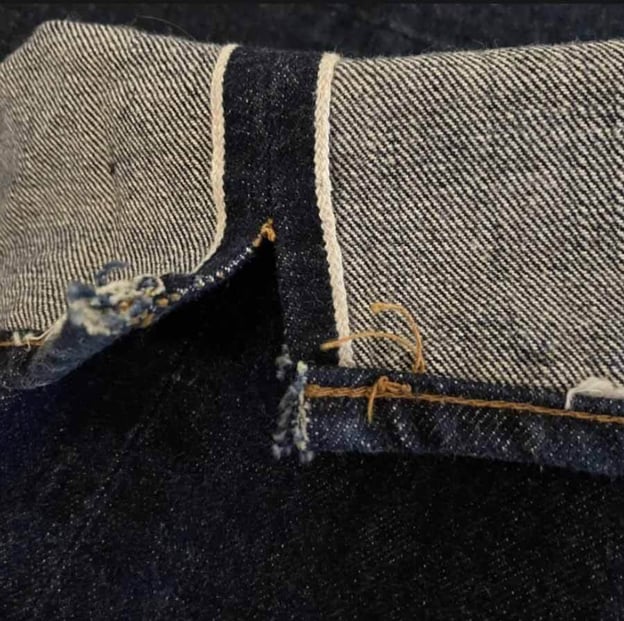 Eventually, she made a deal for $1,100 with a local buyer so that she could close the sale quickly and avoid platform fees. From the time she found the jeans to the time she sold them, only 24 hours had passed. What an amazing reseller flip!
A Successful Reseller Gives A Few Tips For Making Great Flips
Pearl can't wait for her next big score and has some advice for new resellers. The first piece of advice is to put value in nostalgia. Many buyers are on reselling platforms to look for a replacement item or to relive moments from their youth. Pearl recalls a vintage Disney denim jacket she once sold to a mother who fondly remembered it and wanted one for her own daughter. Making these dreams come true for your buyers can be very rewarding.
The next piece of advice from Pearl is to pay attention to the material clothing is made out of when sourcing fashion. Items that are 100% silk, wool, or cashmere are more likely to sell and get a higher profit.
Finally, to get inspiration on what to look for when she's sourcing, Pearl mainly pays attention to what people are wearing on the street. She likes to source by the "vibe" or aesthetic that is currently trending.

That's the full story of how one reseller was able to flip a five-dollar estate sale find for over one thousand dollars in less than 24 hours. You can find Pearl on Poshmark here. Make sure to subscribe to our blog to get updates, and look out for our next inspirational post.